About Dortmund
TU Dortmund University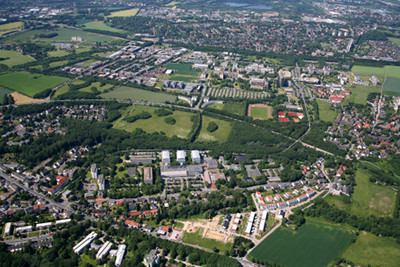 TU Dortmund University has been researching and teaching at the global intersection between man, nature and technology since its establishment in 1968. It has developed a unique profile with a special combination of faculties in the natural sciences and engineering, the social sciences and the humanities. This structure produces new knowledge, methodologies and technical innovations. All this is achieved through a wide spectrum of innovative research and in more than 65 bachelor's and master's programs including a broad-based teacher training curriculum in at least 30 subjects.
The Department of Computer Science has started its work in 1972, at that time one of the first departments of this kind. Since then it has always been one of the largest computer science departments in Germany. Today, more than 2 000 Students are enrolled in the courses. Approximately 15 % of the students from 49 different foreign countries have chosen the computer science department for their study. With 22 professors and a research and teaching staff of about 120 employees it is able to cover a broad spectrum of scientific fields. Furthermore, the departmental structure of the Technical University Dortmund offers in many ways a nurturing environment: with engineering and technical departments at its center, challenging problems can be picked up from numerous fields, and, hence, constantly sharpen the profile. Today, the department cultivates collaborations with numerous institutions in and outside the TU Dortmund University.
City of Dortmund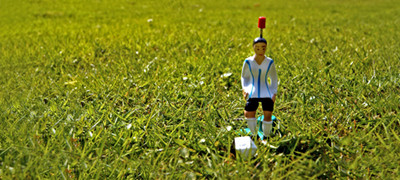 Dortmund is located in central Germany, at the heart of the so-called Ruhrgebiet. This area around the river Ruhr is well-known for its long industrial history.
The first mentioning in history as been during medieval times in the 9th century, growing in prosperity with the first peak in the 13th century as part of the Hanse trading league. Starting from these times, several pieces of medieval architecture like the churches Reinoldi, Petri- or Marienkirche have been build and conserved up to today. The city center itself still resembles the old outline, with the location of the ancient city wall circling as main streets around the center. The old salt trading route is now a pedestrian area with many shopping locations, intersecting the center in the middle.
During the 20th century Dortmund became a major location of coal mining, steel and beer production. As most facilities have been closed down, Dortmund managed the transition to medium-size information technology companies, not least due to close cooperations with the TU Dortmund University. Besides industry, an additional important part of Dortmund is of course the soccer club Borussia Dortmund, which won the national championship in 2011 and in 2012 the national championship as well as the German cup.
With a population of nearly 600.000 and being part of the urban Ruhr area with 5.2 million people, Dortmund still retains a lot of green spaces: Waterways, woodland, agriculture and spacious parks such as Westfalen- and Rombergpark. This led to mentioning Dortmund as the green metropolis of Westphalia.