Summer School on Data Sciences for Big Data - Resource Aware Data Mining 02.09. - 05.09.2015 in Porto
Subscribe for getting informed when the registration starts for the next Summer School in Dortmund in 2017.
Privacy:
We will use your e-mail address only to inform you about the starting registration once the dates for the next summer school are fixed. We won't give away your e-mail address to third parties. To unsubscribe from our mailing list or get information about your saved data, write an e-mail to
webadm@ls8.cs.uni-dortmund.de
.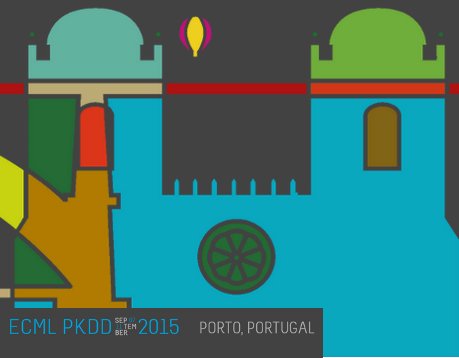 The next summer school will be hosted at the faculty of sciences of the university of Porto from 2nd to 5th of September and is collocated with ECMLPKDD 2015. It will be organize by LIAAD-INESC TEC and TU Dortmund. For the summer school, world leading researchers in machine learning and data mining will give lectures on recent techniques for example dealing with huge amounts of data or spatio-temporal streaming data. There are talks from some of our members and project leaders for example Prof. Katharina Morik, Prof. Jian-Jia Chen, Marco Stolpe and Hendrik Blom. Click here to get more information.
SFB members should register via the internal registration page.