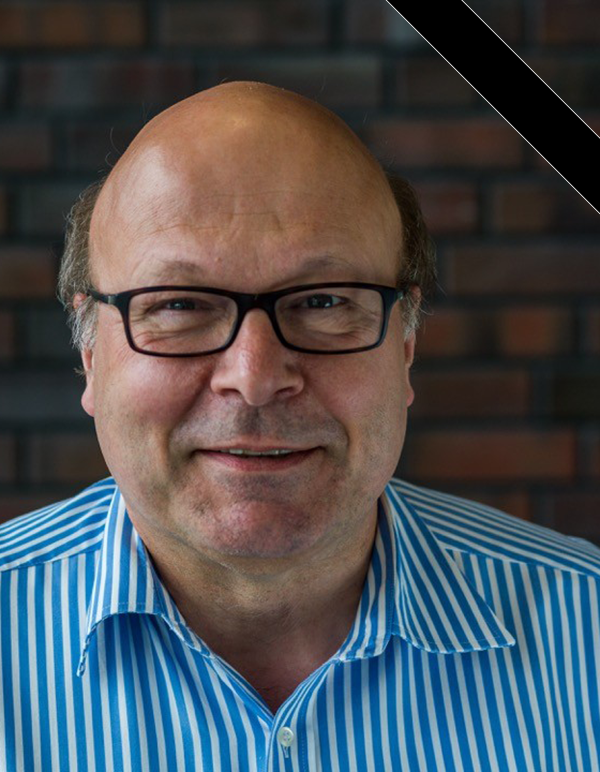 Bernhard Spaan, 25.04.1960 - 9.12.2021, Professor for Experimental Physics at TU Dortmund University since 2004, part of the LHCb collaboration at CERN since the beginning, member of the board of the Dortmund Data Science Center, from the beginning project leader in SFB 876 "C5 Real-Time Analysis and Storage for High-Volume Data from Particle Physics" together with Jens Teubner.
The data acquisition of the large experiments, such as LHCb, is done with devices. And hence Bernhard Spaan even realized data analysis with devices at first. The algorithmic side in addition to statistics and physical experimentation was added by machine learning. He was always concerned with the fundamental questions about the universe, especially about antimatter. He once told me that I could achieve something important with my methods after all, namely physical knowledge. He advanced this knowledge with many collaborations and also pursued it in the SFB 876.
Bernhard Spaan has also championed physics and data analysis in collegial cooperation across faculty boundaries. Together we wrote down a credo on interdisciplinary "Big Volume Data Driven Science" at TU Dortmund. His warm-hearted solidarity with all those who are committed to the university has made the free exchange of ideas among colleagues easy. The long evening of Ursula Gather's election as rector was also very impressive: we stood in the stairwell and Bernhard had a tablet on which we could watch the BVB game that was taking place. When DoDSC was founded, we went to the stadium to celebrate and were lucky enough to see a sensational 4-0 BVB victory. Bernhard exuded so much joie de vivre, combining academics, good wine, sports, and creating academic life together. It is hard to comprehend that his life has now already come to an end.
His death is a great loss for the whole SFB 876, he is missed.
In deep mourning
Katharina Morik